A few years ago, someone lent me a book called Comfortable with Uncertainty by Pema Chödrön. I like Pema Chödrön, but I don't like uncertainty, so I never read the book. In retrospect, it probably would have been useful.
One of the many, many things that having a chronic illness has taught me (or at least tried to teach me) is that life is full of waiting and not knowing.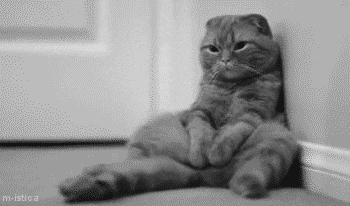 I get some lab tests done, and I wait a week for the results. I'm given a new treatment plan, a special diet, a new medication, and I have to wait a month to see if it works. My doctors have to rule out 100 things before they can figure out what's going on with me.
Right now, I am waiting to get the results of a test that will help figure out if my mitochondria are working properly. In the meantime, I'm not logging many steps on my FitBit, because I keep getting exhausted after I exercise. Not your usual "I'm a bit tired after working out" feeling. I like that feeling. This is the feeling of waking up after a splendid 8-hour sleep and by 10am feeling like you've been given sedatives and are aboard a ship on rough seas.
I am also waiting to get an allergy test to see if I have any food allergies that contribute to my symptoms. While I wait, I'm supposed to eat a regular, varied diet. My bladder hurts like heck and I've been fatigued and dizzy. I can't take the antihistamines that alleviate my bladder pain until I get the allergy test done, because it can skew the results. I have no idea if foods – and which ones- are contributing to this. I just have to wait.
If I'm looking on the bright side, I realize that having a chronic illness magnifies these life lessons, in a way. I've never been the most patient person, and now I not only have to wait – I have to wait and suffer. But in that weird space of waiting, I am also living. No need to put everything on hold. Just a few things.
I guess I needed to learn this. And, my suffering could be so, so much worse.
So, while I wait, I'll crochet. I'll do what I can. Maybe I'll pick up Pema's book.